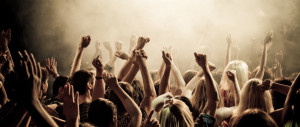 There are many Online Resources for Artists.  The Internet and Social Media websites have opened a door of possible opportunities for many aspiring artists today. Nowadays, artists can promote their albums and tours wherever they are, unlike before when artists drop by from one radio station to another just to promote their songs. 
The following are must-have sites for artists who want to promote their songs, tours, and other media to get in touch with their audience.
Sites to promote music
Headiner.fm: This is a site where you can promote your music for free. You can install it on your PC or your smartphone for accessibility.
Bandname.com: This is a worldwide registry used by numerous bands. It contains a search engine where you can search and issue press releases for any scheduled tour or concert.
Music Scene Online. This is another site where you can promote and showcase your music. Through this site, your fans will be able to see your schedule and follow your concerts and tours.

Online music players
There are numerous online music players that you can choose from if you want your listeners to hear your music. Among these players include the following:
ReverbNation.com: This are free music players and widgets for social media sites such as Facebook
Spotify.com:  One of the most known online music player where listeners can modify and customize their page according to their preference and playlist
last.fm:  This is another online streaming site. Here, listeners can recommend artists and songs to their friends who are also using the same app. It also has a chat feature
MOG: Here, listeners can organize their music and discuss their favorite music among other fanatics
YouTube: This is one of the famous ways to share videos online. YouTube can also be shared across social media platforms
SoundCloud: Another sounds sharing online website where you can promote and share music. Here, fans could just play the music and SoundCloud will search the title of the song.
Sites for Copyright Management
There are also websites that you can seek services to take care of your copyright concern. Among these websites include BMI. It collects fees from radio and streaming sites that play your music. 
Touring Promotion
If you are planning a tour, you have to take care of announcements about forthcoming events. The following websites will help you do it:
Bandsintown: This is an easy tool that you can incorporate with Facebook to announce your upcoming tours.
SongKick: This is a similar app, with an additional feature that allows you to upload your show to your social media account.
https://therecordshopnashville.com/wp-content/uploads/2018/10/nashville-recording-studio.png
0
0
The Record Shop
https://therecordshopnashville.com/wp-content/uploads/2018/10/nashville-recording-studio.png
The Record Shop
2016-08-03 14:07:48
2016-08-03 14:09:27
Online Resources for Artists