A live video of you, or your band, performing is one of the most useful tools an artist can have; shall I count the ways?  For starters, you can attach it as part of your EPK.  This adds a level of professionalism, gives talent agents, promoters, or venue owners a better idea of what it is you do, and may help you book more awesome shows where you can then get more live footage!  It can also function as a promotional tool.  For instance, if you have some upcoming gigs or any record releases, you can post this sucka all over your social sites and blogs thus gaining new fans.  Hell, slap this video on the ol' YouTube; maybe you'll be hit the lottery and your video will go viral!  Now, if you're going to take the time to record yourself live head our advice.  Multi-Tracking your performance is the absolute best way to get the high end audio for synchronization.        (The Godfather of Multi-Tracking, Les Paul)
Multi-Tracking Your Audio
Multi-Tracking your performance is the only real way to go when it comes to live videos.  Yes, these days everyone has their handy cellular telephonic device with a decent camera built in it that can also microwave popcorn in a few minutes.  These cameras though do not provide you with high resolution video, and they definitely do not provide you with high end audio.  Multi-tracking gives you the gift of isolating your sound sources, which in turn will give your audio clarity.  Even better than that clarity is that ability to then take those live tracks into a studio to get properly mixed and mastered before having every synced together!  Be prepared to invest in your video and yourself.  The gear required to multi-track a live performance can get rather expensive.  Luckily there are plenty of wonderful videographers and companies devoted to giving artists the best possible content.  For more information on what gear may be needed, and some helpful tips, follow this link HERE! If you are ready to get started with your next live recording process, we'd love to help. Shoot us a message or visit or Live Production page here…
The Exclusive
We've already mentioned a few ways that having a great live video of a song, or a whole concert, is a fantastic tool for an artist, but let us not forget that live videos are also great products for you to sell.  Packaging a whole concert onto a DVD or to be downloaded is a gimmie, but there are new methods to monetizing these videos that have been proven successful by the likes of Jack White and Trent Reznor.  On their websites, Reznor and White each have great content of all ilk for anyone to see, but what these guys also do is reward their fans with exclusive content that only the die-hards who are willing to pay for it can see.  Reznor made history in the early 2000's with Nine Inch Nails' album packaging, where the more you pay per package the more exclusive content you get.  White has joined the same ranks with The Third Man Vault, where you can pay for a 3-month subscription that makes exclusive content and products available for Vault Members.  A solo artist or band should look at what these rock n' roll legends have done with their content to generate hype and reward those fans who care the most.  These of course aren't the only means of rewarding, or giving fans incentives, to buy your music.  There is a new kid on the block, that The Record Shop and many of the artists we have worked with use to help spread their music and get fans involved in the process.  Have you heard of FanDistro?
FanDistro And You
FanDistro is a fun, new platform to get your music into the hands and social networks of your fans.  After setting up an account, you can use FanDistro to create gift programs that give your fans and listeners incentives to Share and purchase your music.  For example, if a fan gets X-amount of people to Share your song then that fan gets rewarded with that awesome live music video (which sounds amazing thanks to multi-tracking, right  ;-)), band wallpapers, exclusive tracks, a signed poster, t-shirts, or whatever incentives you want to give people.  FanDistro is one of the best, and easily the most fun, ways of engaging and interacting with the people that make doing what it is you do worthwhile.  Your fans want to be a part of your success, so let them!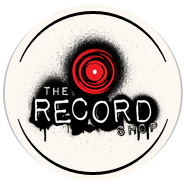 Thanks for spending some time with us in The Record Shop!  Be sure to keep up with our blog, and HEY!  don't be a stranger.  Follow and chat with us on Twitter @therecordshop for daily updates from Gio & The Henchmen inside our beautiful Nashville Recording Studios!  We'll see you next time!
https://therecordshopnashville.com/wp-content/uploads/2018/10/nashville-recording-studio.png
0
0
The Record Shop
https://therecordshopnashville.com/wp-content/uploads/2018/10/nashville-recording-studio.png
The Record Shop
2014-08-10 21:18:09
2014-08-12 06:48:21
Multi-Tracking Your Live Performance Video