How to manage time as an active engineer and producer

Working in a studio actively on consistent sessions requires serious time management for the engineer or producer. It might look like a trivial thing but following a schedule can help you greatly to execute your work plans efficiently. Otherwise it could turn into a mess and you might not be able to deliver on time. Poor time management may result into disrupting your health and personal life too.  Here are some tips how to manage time as an active engineer and producer.

There are certain time management strategies that you can follow to effectively manage your time. The situation can be such that you find it hard to find a balance between your running sessions and answering emails and calls. Another problem may be finding it difficult to manage time for your personal music and networking with others which can be crucial in the music world. For this also, you might set up a weekly schedule that you can follow strictly.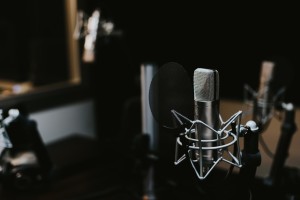 For this you need to work out or plan you day in advance so that you get time for your job easily along with eating, sleeping and time for family. Once you have worked out the day with how much time is needed for every activity, it will become a lot easier to make time for your self.  Try to go for as much as automation as possible like scheduling Facebook and twitter posts. You can respond to emails once or twice a day at a specific time while doing some other online work too. Be concise while writing and it will help in effective communication too. Consider your time valuable enough and you will be surprised to see that it works out just fine.
https://therecordshopnashville.com/wp-content/uploads/2018/10/nashville-recording-studio.png
0
0
The Record Shop
https://therecordshopnashville.com/wp-content/uploads/2018/10/nashville-recording-studio.png
The Record Shop
2017-06-01 17:57:16
2017-06-01 17:58:08
How to manage time as an active engineer and producer