Tips to keep your computer and session files organized
Everyone must have faced a situation when we have so many files and folders on our computer that we can't even find the file that we need at the moment. For a music maker, it becomes really difficult to organize the session files that are lying in different parts of the computer. Hence, it becomes even more important to manage the files and folders in a neat manner so that you can access them when needed.
The files including the session audio, backups and icons need to be organized so that these can be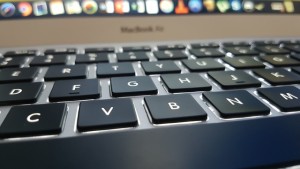 used later. One way to manage your session files is by creating a master folder for your files belonging to one project. This will help in avoiding mixing up of different files of different projects.
The next step is to create different folders for all songs in the master folder. This will easily organize your song files so that you can access them easily.  You can also create a folder for final mixes created for every song. This can be your Bounce folder or print folder.
You need to make sure that the loops and samples are kept separately in a particular directory or drive where they can be easily accessed. To enhance the computer performance, you need to make sure that you clean up the files lying unused so that more space is available.
After organising all the needed files, take a back up of your session in the computer internal drive or an external drive so that you can keep your data safe.
Tips to keep your computer and session files organized
https://therecordshopnashville.com/wp-content/uploads/2018/10/nashville-recording-studio.png
0
0
The Record Shop
https://therecordshopnashville.com/wp-content/uploads/2018/10/nashville-recording-studio.png
The Record Shop
2017-02-13 16:36:05
2017-02-13 16:38:22
Tips to keep your computer and session files organized