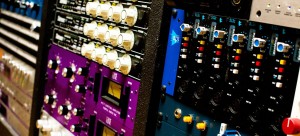 Hey there friends!  The folks here at The Record Shop's Nashville Recording Studio have been slaving away making some music that should be hitting your ear drums ASAP.  For now though, we are very happy to continue our never-ending series BEHIND THE GEAR!!  So far we've talked about a lot of great gear, but today we're going to talk about a piece of equipment that is universally acclaimed for its sound and versatility.  The one, the only API 512c Pre Amp! 
Did we say universally acclaimed?  You're darn tootin' we did.  In a subjective world of personal tastes and preferences it is hard to come by pieces of gear that practically every person likes, but the API 512c is definitely one of those that breaks the mold.  Engineers have been using these puppies since their creation in the 1970's by Saul Walker.  The 512c was so perfect that, to this day, it's design has remained the true to Walker's classic lunchbox design.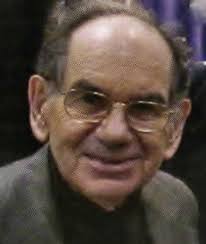 512c's have been used on countless recordings by artists such as Prince, The White Stripes, Fleetwood Mac, Jack Johnson, Van Halen, and The Rolling Stones.  This mic/line/instrument pre amp sounds great on literally everything. Drums, vocals, guitars…EVERYTHING. 
Now comes the real fun; the API 512c's wonderful features!
Mic preamp with 65dB gain
Front- and rear-panel mic input access
Line/instrument preamp with 45dB gain
Front-panel line/instrument input
LED VU meter for monitoring output level
20dB pad switch, applies to mic/line/instrument
48V switchable phantom power
Proprietary API fully discrete circuit design
Uses the famous API 2520 Op-Amp
 Us Record Shop Nashville natives absolutely love how much punch and clarity you can achieve with the 512c, which is why we installed six of them into our system.  The transparency of the 512c is something that needs to be talked about more.  These pre-amps bring out every harmonic overtone without adding any coloration to what's being sent through it.  We highly recommend the 512c to anyone and everyone!
Thanks for tuning in for today's Behind The Gear.  Feel free to check out The Record Shop Nashville's full gear list here, and come say Hi to us on Twitter @therecordshop!
https://therecordshopnashville.com/wp-content/uploads/2018/10/nashville-recording-studio.png
0
0
The Record Shop
https://therecordshopnashville.com/wp-content/uploads/2018/10/nashville-recording-studio.png
The Record Shop
2014-07-04 21:00:43
2014-07-04 21:00:43
API 512c Pre Amp