Welcome all to the latest installment of The Record Shop Nashville Recording Studio's audio-fueled, music extravaganza AKA our BEHIND THE GEAR series!!!   Today we're very happy to talk with y'all about two very neat gizmos in our creative arsenal; our two A Designs P-1 Pre-Amp Modules.   We've already talked about a few of our many different Pre-Amps – please click the link above to read about them! – and the wonderful qualities each one adds.  What sets the P-1 aside from the rest of our outboard gear is it's incredibly simplistic layout and functions.  Strap yourself in, loyal reader, and let's dive into the A Design P-1 Pre-Amp!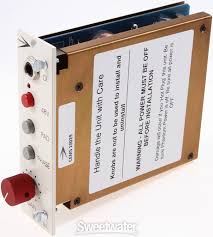 Quality Without Compromise
"Quality Without Compromise," is A-Designs motto, and boy do they mean it.  Their dedication to creating high-quality audio equipment for live performances and studio recording is only matched by their determination to keep their amazing products as affordable as they can.  As you can see from their website's About Us Page here, they understand the changing landscape of the audio market and they wish to aid those in need.  A Designs also maintains a fantastic relationship with their customers.  This, along the amazing sound and clarity of A Designs products, is why these modules have been used by professional engineers like Al Schmitt and Dave Pensado to musicians like Rob Wasserman and Justin Medal-Johnson!  Check out who else uses A Designs here!
The P-1 & A Designs' 500 Series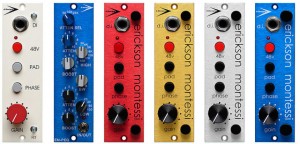 A Designs did the world a favor by creating their signature 500 Series Mic Pres.  Though similar in their lunchbox look and minimalist features, each one of the five different mic pres (the blue box, second from the left excluded) was tailor made to capture the timbre of certain instruments and to attenuate specific frequency ranges.  To achieve these separate functions each lunchbox is equipped with its own custom-wound transformers.  The P-1 was designed to emulate the very popular Pacifica mic-pre.  The fidelity of the P-1 is incredible; in fact, it has the highest fidelity of all the 500 series mic-pres.  It mostly accents the low and high-end frequencies with tremendous accuracy, but don't fret, there is still a fantastically noticeable presence to the mid-range.  The P-1 is so versatile too; you can use it on practically any sound source.  The Record Shop's henchmen are quite keen to the way the P-1 brings out vocals and hi-hats; it's perfect for capturing transient sounds.  As you can see from the photos, the P-1 has 5 main components: +48V phantom power, a 20dB pad, phase reversal, mic/line compatible input jack, and a big ol' red gain pot.  For more information on A Design Audio's 500 Series click HERE!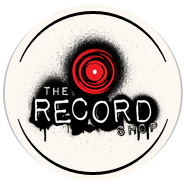 That wraps up today's chapter of Behind The Gear!  Thanks for tuning in.  We hope it was informative.  Please feel free to roam around the rest of our blog.  Click here to see The Record Shop Nashville's complete gear list.  And hey!  Don't be stranger!  Follow and chat with us on Twitter @therecordshop
https://therecordshopnashville.com/wp-content/uploads/2018/10/nashville-recording-studio.png
0
0
The Record Shop
https://therecordshopnashville.com/wp-content/uploads/2018/10/nashville-recording-studio.png
The Record Shop
2014-07-31 16:37:01
2014-07-31 16:37:01
A Designs P-1