How to safely save & transfer Pro Tools sessions computers
For everyone working on a Pro Tools, it is extremely important to know how to move projects or sessions around. The migration can be to a different Pro Tools-based studio or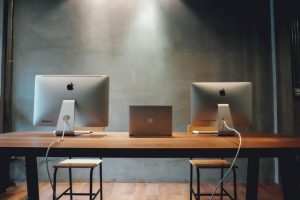 to another computer. If not carried out carefully, this might lead to loss of really crucial data and a lot of hard work.
Before moving the Pro Tools session to a different system or location, it is needed that you safely save your session in your computer. The porting of projects can be done on different computers but the issues also arise in case the destination computer has lesser capabilities than the source. In case there is a same kind of computer where you are moving, we can take care of the sessions easily.
Firstly you need to carefully check the session file itself that you want to move along with the related media files. If your files are distributed across different locations, this can be another issue. So, it is important that you consolidate all your files- both audio and video files from different drives to a single location. This will help you in moving the Pro Tools session easily on an external removable drive. This could be a portable flash drive that can help in storing the session file to make the transfer easy.
Open the existing session from the existing drive in tour Pro Tools program. Go to File option in the top menu bar and click on Save Session Copy while checking the box Copy All Audio Files. A new session folder is created in the new location that will contain the copy of the session document and it will contain a folder containing all the Audio files used by the project. You can create different drives at the destination for huge data files.
Once you copy the files to the new location or a new system altogether, you will re-link the data files to the Pro Tools on the system. Also, while transferring the files, make sure that studio you are going to use on destination is compatible with the previous versions and it is safe if it is of same or higher version. In case of PC to Mac system transfer or vice versa, PC-Mac compatibility has to be ensured too.
https://therecordshopnashville.com/wp-content/uploads/2018/10/nashville-recording-studio.png
0
0
The Record Shop
https://therecordshopnashville.com/wp-content/uploads/2018/10/nashville-recording-studio.png
The Record Shop
2018-07-04 19:00:50
2018-07-12 00:11:52
How to safely save & transfer Pro Tools sessions computers