Having reliable apps available to you on your portable devices can help to make the music recording process more mobile and flexible.  Music apps out there can assist you with tuning, editing and songwriting.  Here are a few of the best apps for Android.
ChordBot Pro
ChordBot is an app that will help with the songwriting process on the guitar immensely.  The chord sequencer is very user friendly. You can complete entire songs within the app and then export the songs as MIDI or WV file formats.  This app costs $5.
PocketBand Pro
PocketBand is a great app that is useful for both DJs and recording artists. It contains polyphonic synthesizers for 125 instruments, 35 drum beats as well as a synthetic modulator.  You can also add recordings done on a microphone and edit them until they are a completed track using the app.  An advantage of PocketBand is that there is a large online community who uses this app and participate in publishing songs, voting on others' tracks and collaboration online.  It can be bought for $10.
                                                    (Pictured Below: Screen Shot from SoundStack Android App)
Sound Looper
Sound Looper,and many other loop apps, can be used as part of the songwriting and music editing with great success. Sound Looper can be used to edit a variety of music from hip hop to dub-step or rock. Sound Looper has the capability of taking a recording that you have input, adjusting its volume and pitch and then producing an infinite loop that you are able to use for recordings. The user interface is very easy to use, which helps make Sound Looper one of the best apps of its type for Android users. It is a great value as well, at a price of $1.
Archetype Guitar Tuner
The Archetype Guitar Tuner app is very handy when you are traveling for gigs and are away from your studio.  It does well in recognizing pitch and costs $5.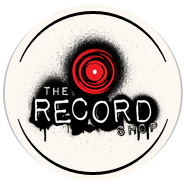 Thanks for spending some with us today in The Record Shop Nashville Recording Studio.  We hope we've been informative.  Please take a look around our website, and be sure to follow & chat with us on Twitter @therecordshop for daily updates from Gio & His Henchmen!!
https://therecordshopnashville.com/wp-content/uploads/2018/10/nashville-recording-studio.png
0
0
The Record Shop
https://therecordshopnashville.com/wp-content/uploads/2018/10/nashville-recording-studio.png
The Record Shop
2014-07-07 19:19:27
2014-07-14 17:12:49
Android Apps for Musicians