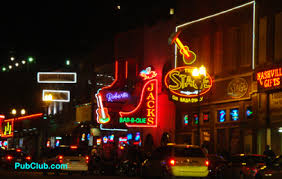 Over the last few years, Nashville's music scene has elevated itself into international recognition due to the density of both the music business and the creative guitar-pickers, ballad belters, and session gods whose music graces the ears of locals and visitor alike.  The Nashville Skyline is alive with the sound of music!  Everywhere you go you are bound to hear music radiating from the local bars or some beautiful soul busking on the street corner.  Music is love.  Music is life.  We'd go so far as to argue that there is no other city in the world that is more involved, entranced, and obsessed with music than Nashville.  So as a budding artist who bravely wants to venture into the world of the music industry, here are 6 reasons why Nashville is the right place for you to be!
1) The Industry Lives Here
Nashville has been immersed in the Music Biz since the turn of the 20th century.  Since then, the Nashville Sound, and the massive amount of hard work put in by this town's locals, has lifted Nashville's rank to that of NYC or LA.  In recent years, Nashville has even surpassed the coastal giants in regards to industry involvement.  According to the Nashville Area Chamber of Commerce's analysis, found HERE, the Music Industry contributes $5.5 billion to the local economy and is responsible for around 56,000 jobs.  Everything an artist could need is here, and anyone an artist may need to help build their career is easily found here.  What are you looking for?  A Manager?  A Booking Agent?  A studio to record at?  A Publisher? An Entertainment Lawyer?  A PRO to join?  A quick Google search will provide you with lists of professionals who want to help make your career take off.  Nashville also has a very large film and photography scene for when you or your band are ready to shoot some music videos or get some photos from your next show.
2) It's Called Music City for A Reason
Come down for a visit, and you will immediately be greeted with audible bliss emanating from someone with an instrument and a dream.  On any given day, at any given time, one can hear and see live music.  Step onto the fabled Broadway Strip where every bar and honky-tonk you pass has sweet music pouring out of it like electric sugar!  Continue your search for live music, and you will come across Nashville's many music venues too.  Spring Water, Mercy Lounge, Station Inn, The Cannery Ballroom, Exit/In, Marathon Music Works, The Belcourt Theater, 3rd and Lindsley, The Basement, and 12th & Porter are just a few of the great venues in Nashville to check out great touring acts and local bands.  Then you have the Legendary Ryman Auditorium, TPAC, and Bridgestone Arena housing big name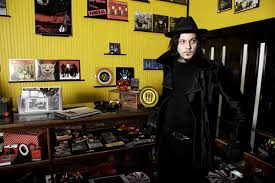 acts.  Are you a singer/songwriter or solo act?  Then you're in luck, because Nashville also has many open mic's and writer's nights all over town; Bluebird Cafe should be first on your list! 
Once you spend a few hours you will also come to learn that everyone you meet in Nashville plays an instrument!  In his AMEX Unstaged concert footage, Nashville immigrant turned music-ambassador Jack White talks about finding musicians to record and tour with during his Blunderbus-era debut.  "The thing about Nashville is that everybody's from all over the place.  I mean, you've got people who are like playing hillbilly, Appalachian music since they were little kids.  I'm from Detroit, so this is very different for me, having access to that many musicians around, you know?"
3) There is Creative Inspiration Everywhere
Nashville is the new Grenwich Village; a true bohemian hotspot oozing with creativity, vibrant colors, and a style all its own.  Each street you walk down has retro coffee shops, vintage clothing outlets, houses that have been turned into independent businesses (shout out to the Pfunkey Griddle!), and each one has endless racks for hipsters to lock their fixed-gear bikes too.  Good vibes are always being spread from the beautiful people of Nashville.  Spending time roaming Music City and interacting with it's inhabitants is bound to get your creative juices flowing.  More of a night person?  Perfect, because Nashville's night life is completely our of this world bonkers!  From the great bars on Broadway and Division Street (there are so many more too), to karaoke, dance clubs, dinner theater, and more, Nashville has it all.  Follow this link HERE to the Nashville Scene's website where you can get a better idea at all the great places and events Music City has to offer.
4) Nashville is Much Friendlier & Affordable
When people think about breaking into the Music Industry, their first thought is to move to the NYC or LA.  We say NO!  Move to Nashville instead where Southern hospitality is alive and kicking.  Many professionals have moved here to get away from the blunt, fast-paced world of the coasts.  In the South, people are genuinely interested in you.  It is very common for meetings to start off with 15-20 minutes of getting to know each other, asking how your mother is doing, before getting down to business.  There is a low tolerance for rudeness round' these parts, and having polite manners will gain you more brownie points than having a good song.  Speaking of manners, ladies, when dealing with Southerners do not be offended if they refer to you as "Ma'am."  They ARE NOT referring to your age whatsoever!  In Nashville, like the rest of the South, calling people "sir" and "ma'am" is one of the first social cues that children are taught.  It becomes instinct.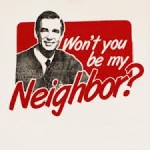 Nashville is also much more affordable to live in than NYC or LA ever will be.  While moving into the heart of the city is still pricey, it is still very doable with new apartment complexes and developments being built everyday.  Many of these new developments have even been tailor made specifically for career artists.  However, if big city life isn't for you there are many fantastic neighborhoods only a stones throw away from Music City.  Franklin, Hermitage, Green Hills, Hillsboro Village, Belmont, and Vanderbilt are just a few great areas to go house hunting in!  Follow this link HERE for a Nashville living/housing guide.
5) Education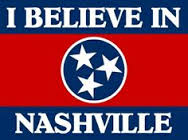 According to the Nashville Area Chamber of Commerce's analysis from earlier, Nashville is slighted to become world's "premier music education center".  Besides having Belmont University and MTSU, two of the best four-year institutions for Audio Production, Music Performance, and Music Business education nearby, Nashville also has created many educational programs.  One of the largest is "Music Makes Us".  Mayor Karl Dean, the Nashville Public School system, and many industry professionals joined together to provide high quality musical education to children K-12 by incorporating traditional musical schooling while also tackling newer genres, styles, and technologies.  Other fantastic education programs can be found at SAE, The Recording Connection, and BlackBird Academy!  It is also very pertinent to mention that the studios, publishers, labels, etc all have internship opportunities! 
"I don't see us as being a farm team for the music industry," he said. Instead, Dean said, the effort is a recognition that music "enriches a person's life, makes them a well-rounded person and helps them academically." –Mayor Karl Dean
6) The Record Shop is here!
We know how excited you are about starting your career in the music industry, and we want to help!!  The Record Shop Nashville's mission is to provide the best quality product and service for our clients whether they are looking to record a simple demo, an LP, EP, or voice overs.  If you want something visual (that's not to abysmal) , we also provide high quality video and photography.  Pack your bags, call the movers, and head down south to Nashville where good music, people and food are abundant.  
Thanks for spending some time inside The Record Shop's Nashville Recording Studio!  Be sure to follow and chat with us on Twitter @therecordshop for daily updates from Giovanni & The Henchmen.
https://therecordshopnashville.com/wp-content/uploads/2018/10/nashville-recording-studio.png
0
0
The Record Shop
https://therecordshopnashville.com/wp-content/uploads/2018/10/nashville-recording-studio.png
The Record Shop
2014-07-28 17:47:49
2014-07-28 17:47:49
Why Artists Should Move To Nashville Now